Cabin Information
1st Dartmouth maintains a rustic cabin at Miller's Lake, for the use of our members. The cabin is also used by other groups when available. Contact the group committee to arrange a booking or use our online booking page above. We currently do not charge for cabin use.
Directions to the camp are available from the leaders or the Group Committee.
There is no electricity in the cabin. Coleman lanterns are the normal source of light, and must be brought by the cabin user. The cabin is heated by a woodstove. Firewood must be supplied by cabin users. Please do not cut the live trees surrounding the cabin.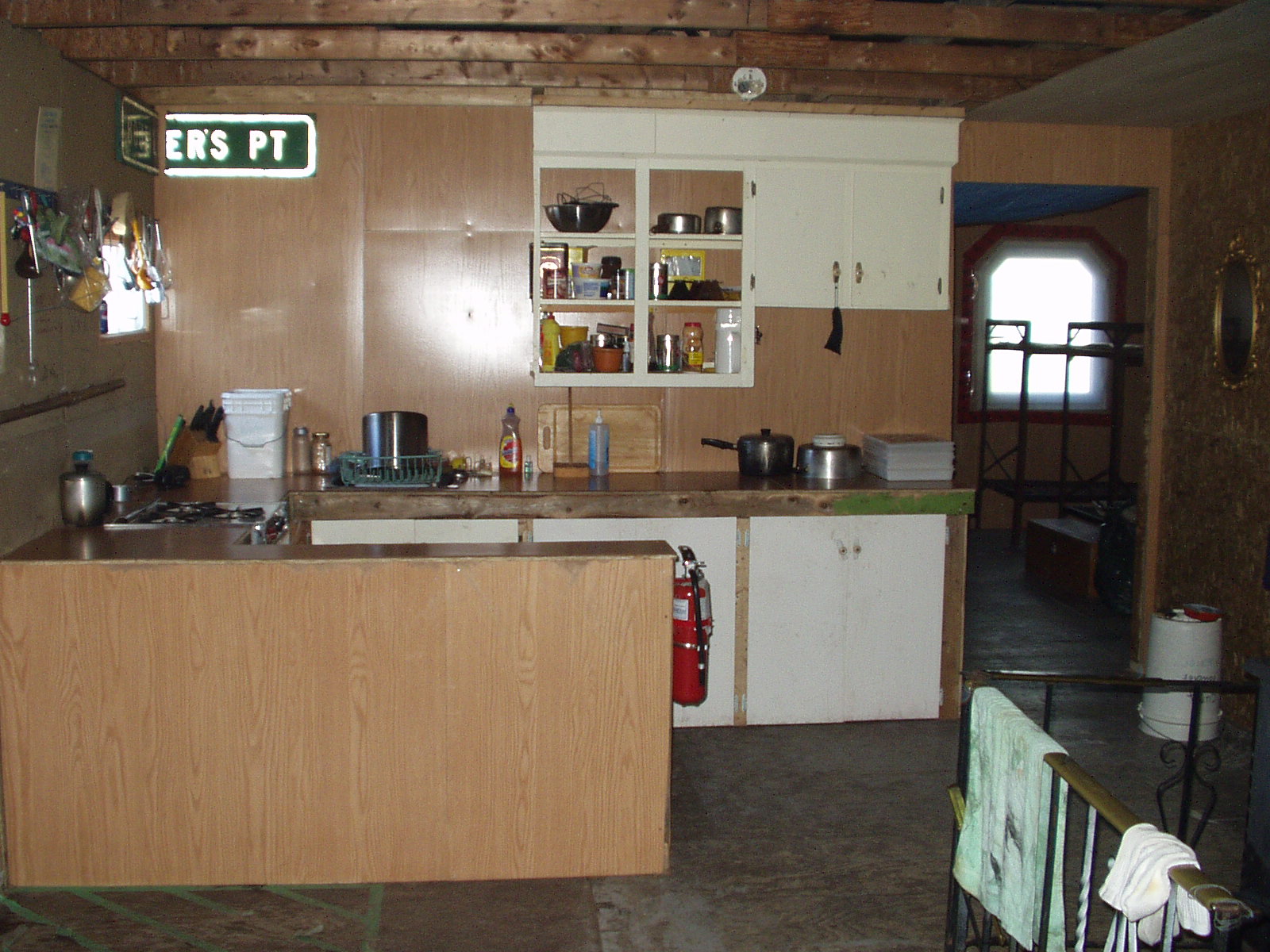 This is the kitchen area. Dishes are kept in boxes underneath the counter. There is also a good supply of silverware and pots.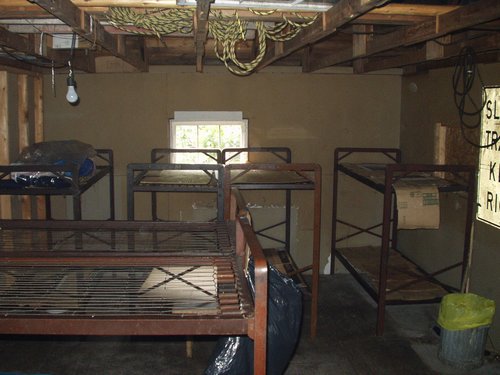 There are two small bedrooms, each with 4 beds. There is also a large bedroom with sixteen beds. This room also has a outside entrance.
Although the cabin is located on the shore of Miller's Lake, groups should bring their own drinking water with them.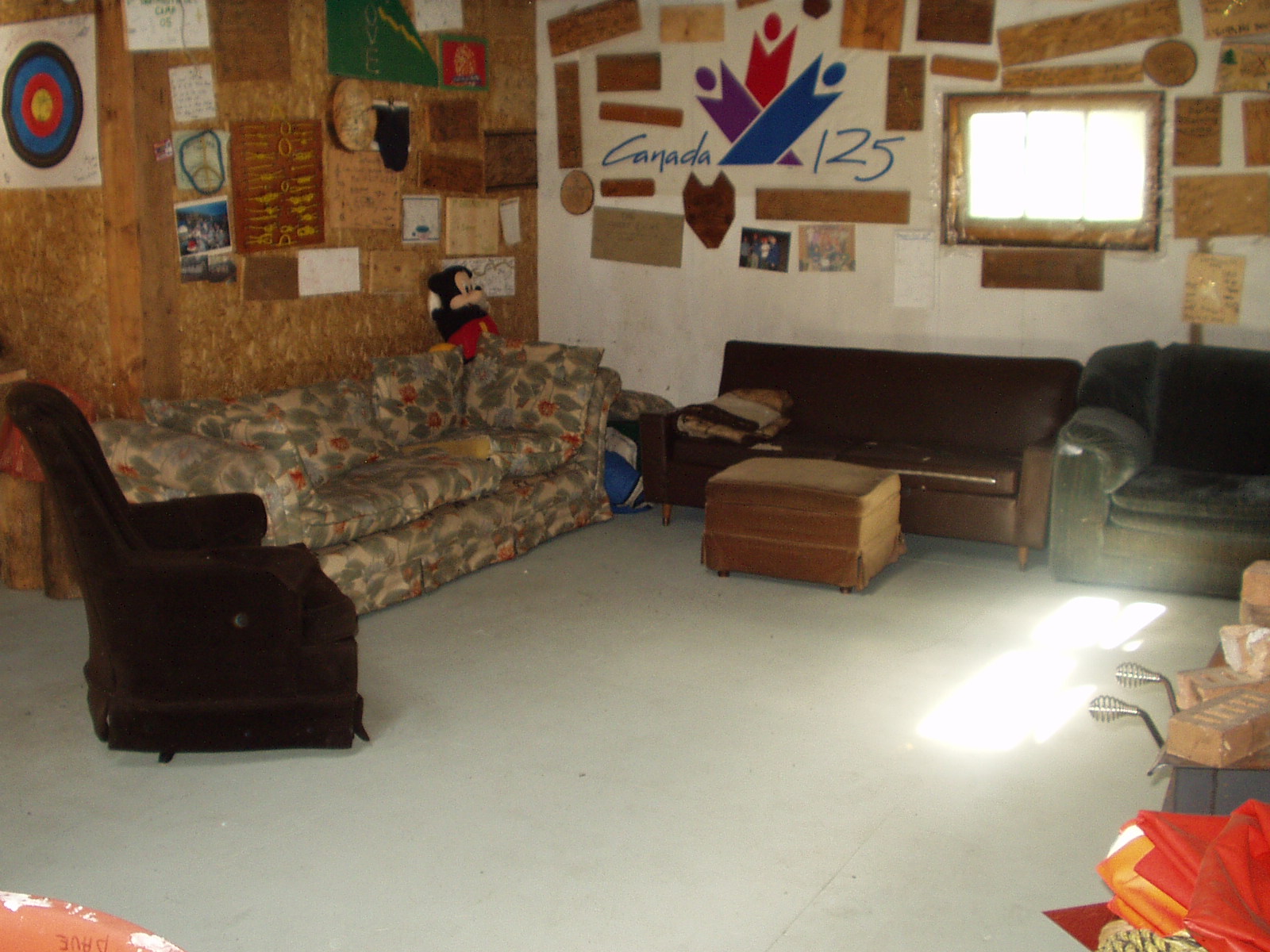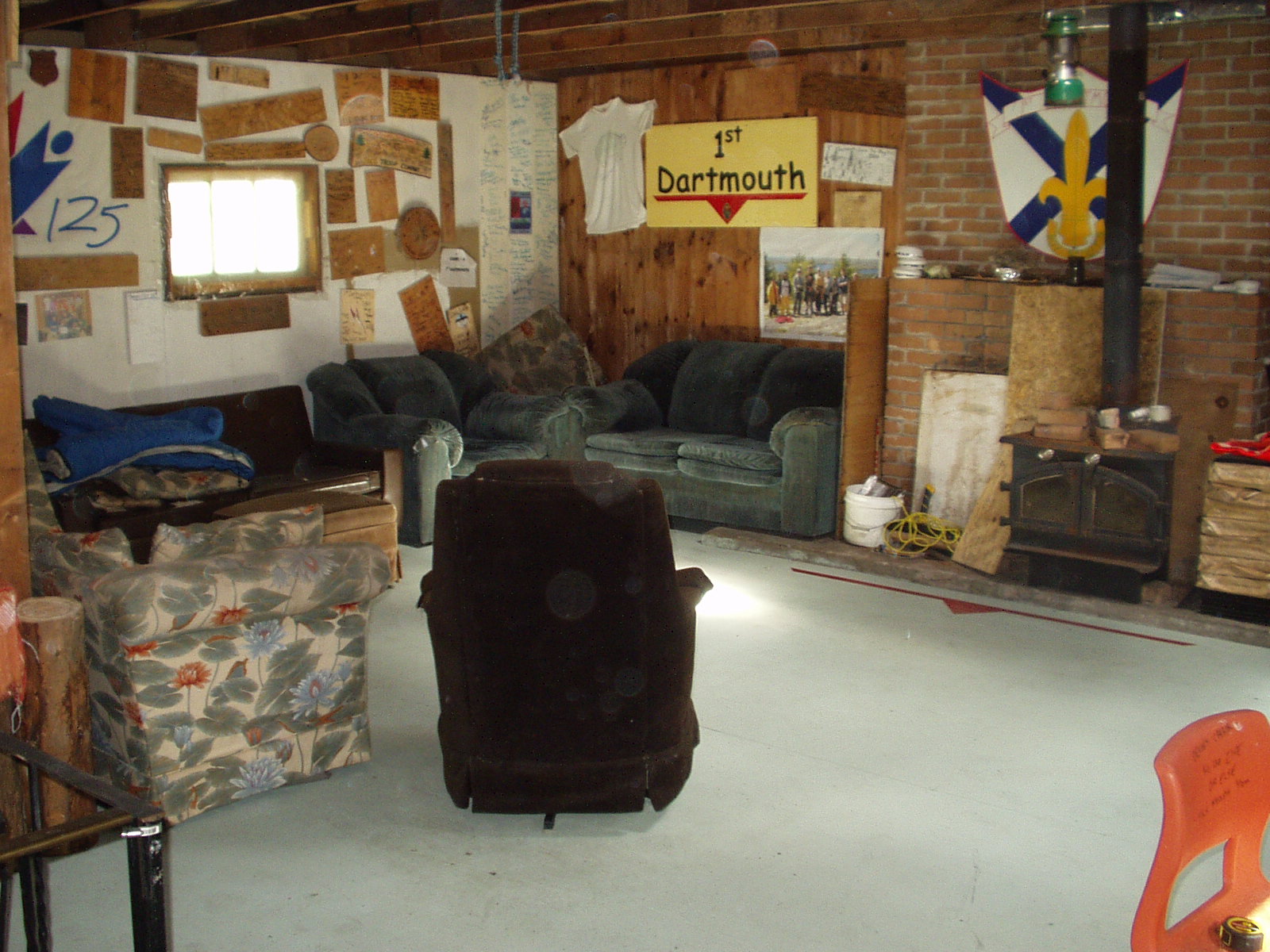 Our "living room".